Get link

Facebook

Twitter

Pinterest

Email

Other Apps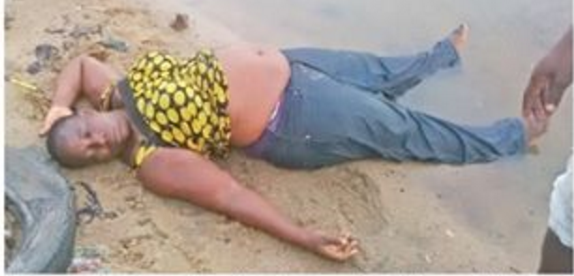 An unidentified woman, has been rescued after jumping into the lagoon at Maza-Maza Bridge in the Mile 2 area of Lagos, yesterday.
According to a witness,
"The thing happened so fast that we could not stop her. However, when she jumped, we called for help, prompting people under the bridge to dive in and rescue her," said one of the witnesses, who gave his name as Emeka.
Adewale, one of those who rescued her, said:
"We were under the bridge, when suddenly the woman's body dropped from the bridge. At first, we thought she was either pushed over or fell over by mistake. We had to jump into the river and went for her. That was how we rescued her."
Get link

Facebook

Twitter

Pinterest

Email

Other Apps