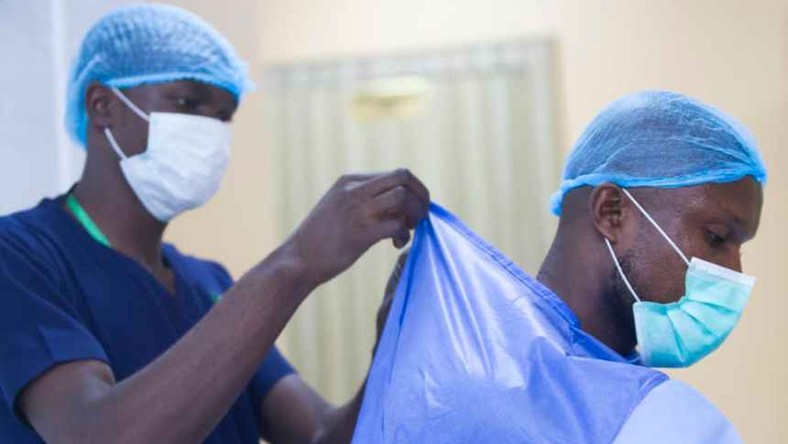 Benue has reported the escape of a Coronavirus patient who was being quarantined at one of the State's isolation facilities.
The patient identified as Masefan Ayilaga is said to be a yam trader from Jootar, who recently returned from Kano State and tested positive. Ayilaga who contracted the virus during one of his business trips to Kano, disappeared from the isolation center before his test result came back positive.
Residents of the state who have been in contact with him, have also been advised to come forward for testing. The State Government said anybody who had been in contact with him should come forward for testing.
Meanwhile, the management of the Federal Medical Centre (FMC) in Makurdi said it successfully discharged its first case of COVID-19 yesterday. The patient is identified as Mr. Edward Faasema Manger who was admitted at the FMC Isolation Centre, Apir, on May 4, 2020, having tested positive for coronavirus.
Manger expressed appreciation to the Medical Director of the hospital, Dr. Peteru Inundugh, magement and other workers on COVID-19 in the hospital for exhibiting high level of professionalism in the discharge of their duties.